Unwavering commitment to custom design and manufacturing only the highest quality architectural hardware
We specialise in custom design and special finishes that enable our clients to uniquely articulate their architectural or interior design vision with perfection, and can offer invaluable design advice. In addition, we customise and/or value engineer products to help our clients to overcome practical or budget limitations.

Product research, development, design and manufacturing is undertaken by highly qualified personnel at our main facility - the only dedicated operation of its kind in Australia. We support this with best-shore manufacturing at best-of-breed facilities across Asia-Pacific that deliver optimum component solutions. Our resources encompass five operating sites, including showrooms in Australia and the US, a network of local and international distributors, and a central warehousing facility.
Unlike some competitors, our organisation remains highly flexible in its ability to meet customer needs, and we are not limited by the materials we can source and work with or by geographic borders.

Leading provider to the architectural design community

An American Society of Interior Designers (ASID) Industry Partner and we engage with ASID members on both national and local level. Being a part of the design community's most select and diverse professional associations, we are able to connect with the leading and emerging interior designers, students, educators and industry influencers.
ASID is the oldest and largest professional organization for designers of all specialities, including workplace, healthcare, retail and hospitality, education, institutional, and residential. ASID is committed to delivering the resources, elevating the business practices and enhancing the educational tools and accessibility needed by the design community to expand their practices. Our association with ASID signifies the highest professional and ethical standards and demonstrates a superior regard for the industry and profession.
Also known as a preferred provider to the architectural design community, with specialist project expertise, our long-standing clients include leading Architects, Designers, Developers and Builders. Our products feature in some of the

most distinguished, award-winning architectural projects, but we work on commercial and residential projects of all types and sizes.
Complete access control and security solutions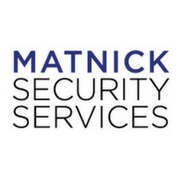 In 2012 Designer Doorware acquired Matnick Security Services (MSS), a well established, premium supplier of specialist locksmithing services, access control, alarm and electronic security systems. With extensive installation and servicing resources fully integrated into our business, we provide access control, security and locksmithing services for commercial and government clients with the highest level of security needs, and manage hundreds of restricted

keying and security installations.
And as a member of the Master Locksmiths Association, MSS is a highly trusted leader in the provision of premium security solutions to domestic, commercial, industrial and government clients.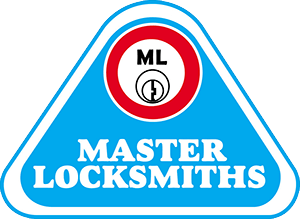 Our competencies include a 24/7 locksmith service, delivered by an exceptional team of talented experts.
Access solutions that save time, money and hassles
Our success is the result of developing solutions that work for our customers. We do this by forging a seamless connection between quality design aesthetics and smart functionality to deliver access solutions with efficient implementation that saves time, money and hassles. With 40 employees comprising Product Designers, Engineers, Interior Designers, Tool Makers, doorware specification and doorware scheduling experts, Locksmiths, alarm and electronic security experts, we work in unison with our customers and their team to achieve smart solutions for project success.
Visit our Project Gallery Showcase or Custom Design Gallery to see who we work with, find project profiles and inspiration for your project.
Call +613 9300 8888 to talk to our friendly, expert consultants in Australia, call +1 877 751 1411 to talk to our USA consultants or email us to discuss all your architectural hardware and access control needs.
Try architectural hardware selection online now.

>Back to top