Atlantic Group [V]



Corporate Doorware



Introduction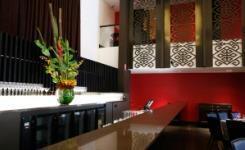 With corporate offices and hospitality venues based at Melbourne's iconic South Wharf, Atlantic Group [V] had a genuine passion for food, wine and the hospitality industry. The group has four sophisticated and dedicated event spaces - Peninsula, MAIA, Sumac and Sketch. The various styles and sizes of the event venues (catering from 20 - 2500 guests) make them unique, especially their position side by side in an absolute waterfront location. With a reputation for creating Melbourne's hottest party and event venues, Atlantic Group [V] has won a staggering 19 prestigious business and industry awards.
Custom Design Door Furniture Brief
For their corporate offices, Atlantic Group [V] wanted an entrance piece that was warmly inviting and subtle, yet an impactful statement of the brand's elegance, style, professionalism and passion. Attention to the contemporary interior styling of the building was a crucial aspect for Designer Doorware to consider.
Door Hardware Solution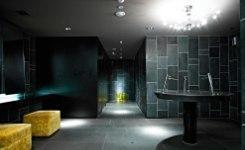 Designer Doorware created a pair of square entrance door handles finished in satin brass. Rather than shrink Atlantic Group [V]'s logo to fit on one door handle or double it up across two, the design was split across both, creating a truly unique set. For a subtle but effective contrast to the satin brass handle, the logo branding was created through an infill of white polyurethane enamel. The colour of the brass reflects Atlantic Group [V]'s desire to warmly welcome their guests, while the stylish inclusion of the logo communicates the brand name with impact and an air of professionalism.
Working with Black Milk Architects, Designer Doorware also provided architectural hardware to create the finishing touches to Altantic Group [v]'s destination event venues - Peninsula, MAIÀ, Sumac and Sketch. Architectural hardware was carefully selected to complement the unique interior design of each venue including:
For more information view Custom Products and Step by Step Hardware Design, or you can download our Custom Design Brief and email us.
Call +613 9300 8888 to speak with our friendly, specialist consultants and find out how we can help you with invaluable design and manufacturing expertise.