Product Supply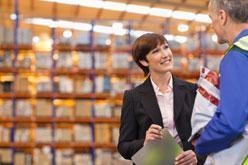 Supplying your new door hardware in an organised and secure manner can significantly contribute to the smooth and fast completion of larger projects in the most cost effective way. At Designer Doorware we take great care in supplying and packing your order so that potentially expensive mix-ups, delays and risks are avoided.

Streamlining door handle installation saves time and money
Working with you at the specification stage, we know on which door, in which room, each of our door knobs and handles are to be installed. We pack your door hardware in such a way that it's pre-allocated to the correct section, floor and door of the project upon delivery. This reduces unravelling and organisation time, ensuring faster project completion, and that any discrepancies can be dealt with efficiently at the time of delivery.

Managing your door hardware deliveries with the utmost of care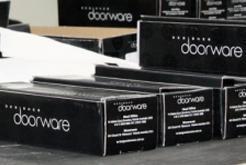 Storing door hardware onsite can be risky, exposing Builders and Home Owners to the risk of theft and breakage. Why take that risk when you have a better option?
Using our specialised systems and procedures, we have the capability to manage the supply process from the first delivery to the last. We can manage a staged door pack delivery or part delivery of products during various stages of construction, including door-by-door, by floor, and/or by unit - whatever works best for your project!
With our expertise, you can be assured that your deliveries will be made with maximum efficiency and security.
Call our friendly, specialist consultants on +613 9300 8888 or email us to find out how we can help you with our Door Packing and Supply Management services.